Mr. & Mrs. Fine // Wedding in Scranton, PA // NEPA Pennsylvania Wedding Photographer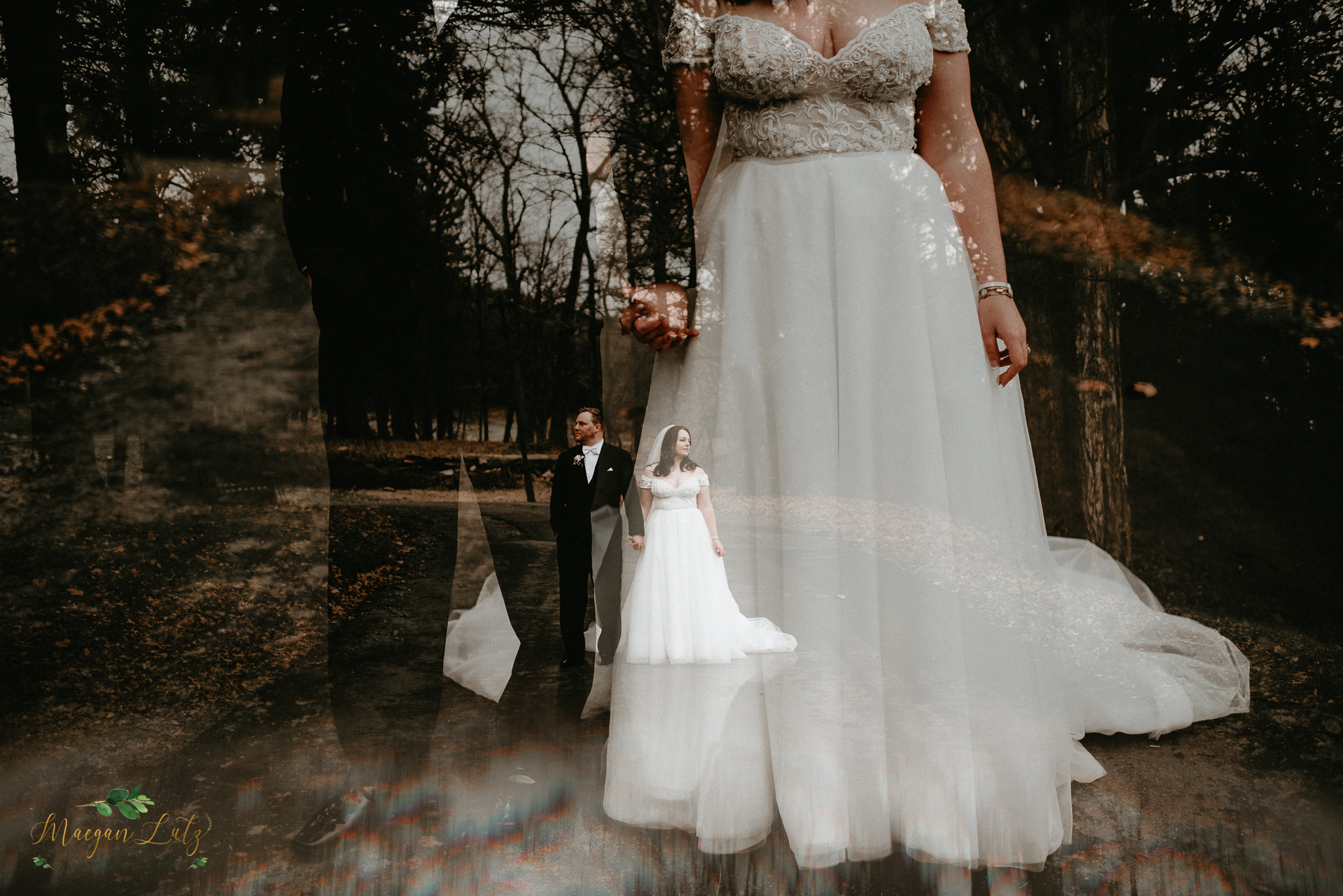 Lily & Matt
December 29, 2018
Lily & Matt's wedding was on my books for almost 2 years. Lily found me and booked me for their engagement pictures back in 2017. They hadn't started planning for their wedding yet so we just did the engagements. I was thrilled when they started planning that they chose ME to document their special day!
I have to say the mood of their photos truly speaks to my soul. I absolutely love how each image tells a story and brings so much emotion and feeling. Just wait until you see them!
We did their bride and groom portraits at The Lands at Hillside Farms and I absolutely loved it! Such a great location!!!
The story of Lily & Matt:
Lily and Matt met through work and clicked right off the bat. He proposed in their first apartment together. He got down on one knee by her bedside. Their date was chosen because they love Christmas and are hoping it brings them luck as her parents anniversary is a few days later on Jan. 2nd and they have been married for over 30 years in 2019!
What an incredible love story of both Lily & Matt and her parents!

Wedding
Eri Jay
NEPA wedding photographer, Wedding photographer in Northeast PA, Wedding photographer in Central PA, wedding photographer in NEPA, Central PA wedding photographer, PA wedding photographer, Colorado wedding photographer, Destination wedding photographer, Iceland wedding photographer, Utah Wedding photographer, Greece wedding photographer, California wedding photographer, Ireland wedding photographer, New Jersey wedding photographer, Poconos Wedding photographer, Elopement photographer, Elopement photographer in NEPA, Destination elopement photographer, Northeast PA wedding photographer, Pennsylvania wedding photographer, Bloomsburg Wedding photographer, Williamsport wedding photographer, Drums wedding photographer, Wilkes Barre wedding photographer, Australia wedding photographer, Hawaii wedding photographer, Easton wedding photographer, Allentown wedding photographer, New York City wedding photographer, Elopement photographer at RMNP, Elopement photographer in Colorado, Elopement photographer in Paris, Elopement photographer at Yosemite, Yosemite Wedding Photographer, Oregon Wedding Photographer, The Barn at Frosty Valley, The Barn at Frosty Valley Wedding, Wedding at The Barn at Frosty Valley, The Barn at Frosty Valley wedding photographer, Scranton wedding photographer, Scranton, Wedding photographer in Scranton, Wedding Photographer in Philadelphia, Wedding Photographer in Hawaii, wedding photographer in New Jersey, wedding photographer in NYC, wedding photographer in NEPA area, wedding photographer around me, Wedding Photographer in Denver, Wedding Photographer in Philadelphia PA, Wedding Photographer, Wedding photographer in York PA, Wedding Photographer in NEPA, wedding photographer in Bloomsburg, wedding photographer in Danville, wedding photographer at Lands at HIllside farms, Destination Photographer, Destination Wedding Photographer